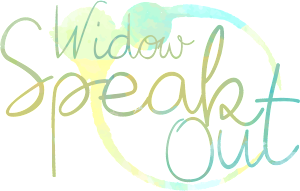 Over the years since my husband's death I have been reminded countless times of the kindness bestowed upon me from so many, ranging from my closest friends and family to complete strangers. Revisiting that memory is one that causes me great happiness.
And then recently I came across "the box" and memories flooded back. This box has been in my room for almost 6 years. It sits there half open, haphazardly thrown about during a more hectic time, waiting for me to do something – anything. I still haven't packed it away – much like many of my memories. Perhaps if I let this box sit out in the open, the memories will be easier to recall. But, if I pack it away deep into the attic, does that mean my memories will be buried, too?
When I reflect upon 2010/11, a time that brought our family so many challenges, it is quite amazing to realize that throughout all the ups and downs, there are still so many things – and people – for whom to be thankful. Friends and strangers brought me meals during our battle weary days; sent me cards with scriptural insight; others organized, planned and worked tirelessly to put on fundraising events in our home state of Indiana, as well as those who organized a local city-wide garage sale to raise funds for mounting medical bills; and even a few who held me while I sobbed uncontrollably about the whole damn thing. Then there was my sister who dropped everything to be with me for weeks to control the circus that surrounded us that first month. And boy, do I hate the circus.
Every gift offered was accepted with a deeply humbled heart. I found myself constantly shedding tears, not only for Scott, but also for the beauty in all of you. All those efforts – great and small – were profound expressions of love, support, friendship and selflessness. Even those who had never met me, or our family, were moved enough to comfort us with such open hearts. My thanks is unending.
Looking back, it seems like an improbable yet infinite stream of tenderness, affection and blessings that came our way. Clearly, you all made it possible for our family to travel through the storm that opened thankfully into a cloudless day. Something I didn't know would be possible during my darkest moments those many years ago.
During those times I found myself having to open the door to our lives allowing friends, and strangers alike, to see me and my family, in the most raw and vulnerable state of this horrible life we were experiencing. It was ugly, painful and many times I felt weak and exposed to everyone…all the while tearfully, and sometimes reluctantly, accepting gifts, prayers and friendship.
I was teetering between fiercely holding on to our private family story while simultaneously needing all those who wanted to help. It was a hard environment to navigate.
The fact is I didn't have time to think about all the pros and cons. I had to leap into the darkness and have faith that people would catch me. And you did. Thank you for proving me wrong and teaching me a much-needed powerful life lesson… people are inherently good, aren't they?
So, back to "the box". This box is filled with many of Scott's things, but most specifically, countless cards and keepsakes from well-wishers across the country.   From friends to strangers – all held us in their firm embrace of prayer and relationship during our challenging journey.
This unassuming, dusty, brown cardboard box labeled: "write thank you notes", as my lazy scribbling indicated, marked my true intention to thank each and every one of you for being such an integral part of our journey. Figuring I would "do it later" has now allowed almost 6 years to pass.
I have come across this box many times. But this last time, when I saw this frayed container that held some of my most precious memories of such an overwhelming event, I just sat…stewing in that moment. Guilt washed over me…I had really dropped the ball.
My beautiful mother was old fashioned and came from an era far enough back that computers and cell phones were still the work of imaginative science fiction writers. And, like a good and proper mother of that time, she had always demanded we write thank you notes immediately after receiving gifts or were blessed with a special kindness. I know that this is a lost art today but have always tried to stick to that rule, for me and my children. By the way, to date, I have failed miserably.
Having said that, as I looked at this faded cardboard box that held inside it words and keepsakes of a time passed, I started wondering how to quiet those memories and close those tattered loopholes.
The contents in this box kept nagging at me. Were those heartfelt words written in careful script on each card meant to be a one-sided conversation? Was anyone expecting a personalized note of thanks? Would you remember me? Would you be irritated it took me so long to respond? Would there be judgment at my lack of response? The negative tapes looped inside my head. How was I, after all these years, going to thank each and every one of you who helped each and every one of us?
So the other day – I finally decided to take action and do something about this box full of memories. I decided to stop worrying and finally thank you all.
Thank you. Thank you for love given without condition, charity given without question, support offered without tiring, money sent without strings, keepsakes purchased with tenderness, words offered with gentleness, prayers prayed with passion, knowledge bestowed with caring, listening without weariness and devoted friendships without selfishness….thank you.
You are all in my heart constantly and my life would not be the same had you not reached out to me in our time of need.
Let this day, and the ones that follow, be a time of reflection, generosity, love, and good health! Happy New Year and my best to you and your loved ones in 2017!!!
So now, if you'll excuse me, I have a box to pack.